Recently, we faced some difficulty locating a decent set of social icons for our blog. Every time I thought I'd discovered a series with potential, one social destination would be missing. After some frustration, we created our own simple, free and flat icons for social media sites that you might also enjoy. Each set is original and designed in 300 DPI for flexible web or print use.
Facebook
Instagram
We Heart It
YouTube
Flickr
Tumblr
Vine
Pinterest
Foursquare
Meetup
Snapchat
Google+
LinkedIn
General Flat Social Icons
This first icon set contains each of the above social networking sites plus background options (including square, rounded corner or circle) and a variance of color choices. Mixing and matching the backgrounds and icons is easy since everything is divided into organized layers (PSD file / 300 DPI). Download now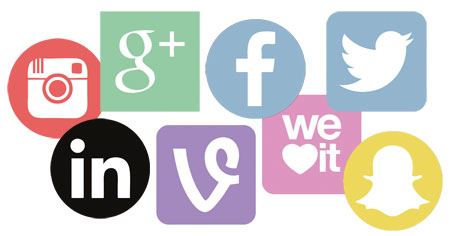 Grunge Flat Social Icons
If you're like us, you might like grunge styled icons. Each icon comes in a variety of colors where transparency can be preserved for optimal implementation into almost any type of project. The file is available in PSD format. Download now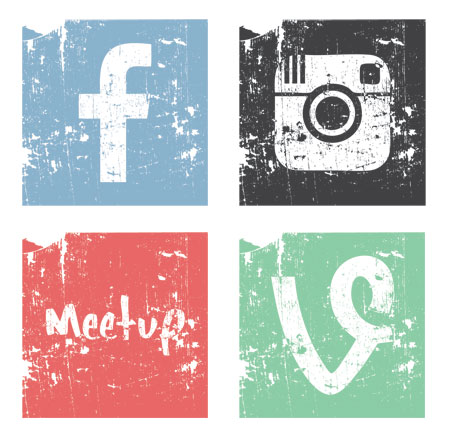 Flat Heart Social Icons
Since it is so close to Valentines, we thought it would be fun to add some heart shaped social networking icons. Websites geared towards mothers, weddings, love or simply celebrating Valentines can quickly implement these sweet graphics. Download now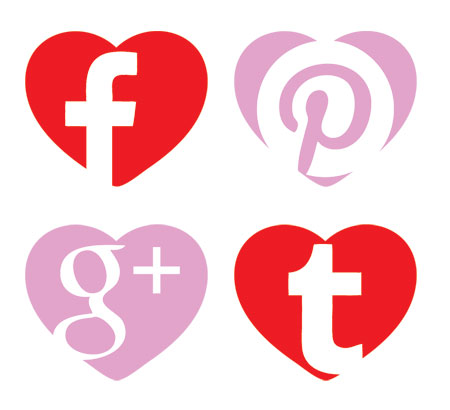 Candy Heart Social Icons
These free icons are based on the popular Valentine heart-shaped candies. Download now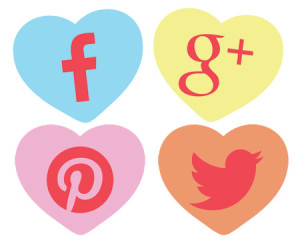 Conclusion
We hope everyone finds the above free icons helpful, and we're planning revisions and hope to update the downloads soon. Enjoy!